As of 1 January 2017, Cooperteam is responsible for the distribution, associated services and technical support for the IQ offer. GBS solutions provide Cooperteam with a unique opportunity to strengthen its software catalog, enabling French customers to benefit from a rich, modular and recognized offering for Microsoft Exchange, Office 365 and IBM Domino Notes systems.
Visit IQ.Suite on Cooperteam website
GROUP Business Software (GBS) is a leading provider of messaging security and workflow solutions and services for IBM and Microsoft collaboration platforms. More than 5,000 customers and more than 4 million users worldwide rely on GBS expertise. The company is present in Europe, North America and Asia.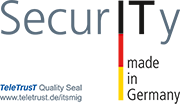 Read more about GBS : https://www.gbs.com/gb